Social Marketing Blog
Read about how to market your business online, and acquire qualified leads through your website.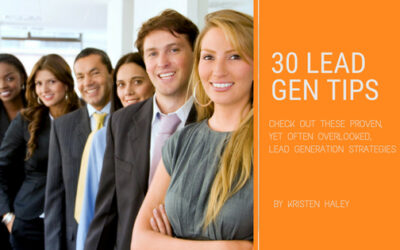 Free eBook 30 greatest lead generation tips, tricks, & ideas Check out these proven - yet often overlooked - lead generation strategies. Generating leads is a marketer's single most important objective. Yet, only 1 in 10 marketers say their lead...